Retire Ready
Is Your Retirement Plan Pandemic Proof?
DATE & TIME
Tuesday, October 6, 2020
6:30 pm
OR
Wednesday, October 7, 2020
6:30 pm
VENUE
Deerfoot Inn & Casino
11500 35 St SE #1000
Calgary, AB T2Z 3W4
RSVP If YOU Would Like to join us for a special dinner event.
At our dinner presentation, we will discuss topics such as:
How to protect and preserve your portfolio should we encounter a second wave of Covid
Will I be eligible for Old Age Security, Canada Pension and Guaranteed Income Supplement if I have more than $500,000 of investable assets?
Creating a consistent, stable and reliable retirement income stream
How and when to maximize government CPP (Canada Pension Plan) benefits
Minimizing and reducing tax both leading up to and during retirement
Building a "worst case scenario" financial and retirement plan that will withstand any market
Ensuring your nest egg will last 30+ years
HSI specializes in Complete Wealth Management:
Retirement Planning
Tax Planning
Estate Planning
Investments
Insurance
Ample complimentary parking is available at the restaurant.
This event is executed with proper social-distancing procedures and protective measures to make you feel comfortable. These precautions include, and are not limited to:
Providing access to hand sanitizer
Social distancing signage displayed throughout the venue
Ensuring a clean, disinfected private room
Pre-ordering, as opposed to traditional menus
Limited seating capacity, with a maximum of two guests per table with social distancing
Assigned seating
Mandatory masks for all service staff
Please RSVP for Complimentary Admission to this event. Reservations are required.
To make a reservation for you and one guest, please call (403) 269-4640 or fill out the RSVP form.
Due to restrictions for social distancing and sanitization, the seating will be very limited and only one couple per table.  To avoid disappointment, reserve your seat today!
*For first-time attendees only, no agents, stock brokers, or industry representatives. There will be an education fee for any licensed financial professional or assistant.
Intended for attendees over 50 years of age.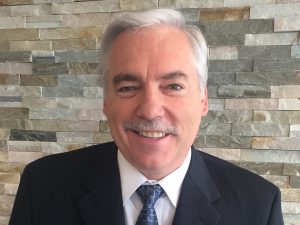 Your host and speaker for this event is Wesley Forster, CFP, R.F.P CEO of HSI Financial Group, a 34-Year veteran in the financial services industry and a commercial pilot.
RSVP Here
Intended for attendees over 50 years of age

HSI WILL CONTACT YOU TO CONFIRM YOUR RESERVATION AND Meal Selection.
* BY CLICKING SUBMIT YOU AUTHORIZE HSI FINANCIAL GROUP TO CONTACT YOU AT THE PROVIDED INFORMATION.