DATE & TIME
Wednesday, April 14, 2021
7:00pm MDT
OR
Thursday, April 15, 2021
7:00pm MDT
RSVP If YOU Would Like to join us for a special Webinar event.
Recent economic events are impacting everyone's financial state.  Join us for a complimentary online presentation, where local financial professional Wesley Forster will help you with the following and more:
How to avoid losing money needlessly and unnecessarily
Creating a consistent, stable and reliable retirement income stream
How and when to maximize government CPP (Canada Pension Plan) benefits
Minimizing and reducing tax both leading up to and during retirement
Building a "worst case scenario" financial and retirement plan that will withstand any market
Ensuring your nest egg will last 30+ years
HSI specializes in Complete Wealth Management:
Retirement Planning
Tax Planning
Estate Planning
Investments
Insurance
During this exclusive event, you will receive insightful information about the risks that threaten your retirement success.  You will also learn the challenges your investments will face and how to find and implement solutions that will help protect your retirement in any economy.
You will receive a $25 Gift Card just for completing our Financial Report Card, it's our way of saying Thank You for attending.
When you attend, you'll also have an opportunity to receive an additional $100 Gift Card.
Registration closes soon, so sign-up now!
Please RSVP for Complimentary Admission to this event. Reservations are required.
To make a reservation for you and one guest, please call (403) 269-4640 or fill out the RSVP form.
*For first-time attendees only, no agents, stock brokers, or industry representatives. There will be an education fee for any licensed financial professional or assistant.
Intended for attendees over 50 years of age.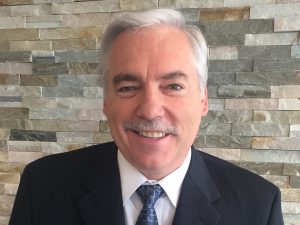 Your host and speaker for this event is Wesley Forster, CFP, R.F.P CEO of HSI Financial Group, a 34-Year veteran in the financial services industry and a commercial pilot.
RSVP Here
Intended for attendees over 50 years of age
HSI WILL CONTACT YOU TO CONFIRM YOUR RESERVATION.
* BY CLICKING SUBMIT YOU AUTHORIZE HSI FINANCIAL GROUP TO CONTACT YOU AT THE PROVIDED INFORMATION.