The Step-By-Step Strategy Our Clients Use to Retire Earlier and Wealthier, and Never Stress About Running Out of Funds...
(Even During Economic Uncertainty)
DATE & TIME
Tuesday, October 25, 2022
6:30pm MDT
RSVP Deadline: Friday, October 21, 2022
OR
Wednesday, October 26, 2022
6:30pm MDT
RSVP Deadline: Friday, October 21, 2022
LOCATION
Chairman's Steakhouse
2251 Mahogany Blvd SE
Calgary, AB
RSVP If YOU Would Like to join us for a special DINNER event.
At this EVENT, we will reveal…
1)  The step-by-step blueprint our clients use to make certain there's more than enough money at retirement, so they can stop worrying about finances, and actually look forward to or enjoy their retirement.
2)  Why watching the markets every day or asking Google for advice is NOT the way to secure your finances … and how the professionals and retirees we work with have total peace of mind over their savings and investments.
3)  The secret to a bulletproof retirement plan … That doesn't involve hours of research, extreme budgeting, or making any risky stock market moves.
4)  How our clients have more than enough money to take those dream vacations, and stay in the home they love without worry.
5)  And, how they do ALL this while helping out their children and grandchildren and building a better future for their family.
Register today for this EXCLUSIVE seminar
You will have the best time learning the secrets to retirement and investment planning while eating at one of the finest dining experiences in Calgary.
Please RSVP for complimentary admission to this event. Reservations are required.
To avoid disappointment, reserve your seat today!
To reserve seats for you and one adult guest, please call (403) 269-4640 or fill out the RSVP form.
*For first-time attendees only, no agents, stock brokers, or industry representatives. There will be an education fee for any licensed financial professional or assistant.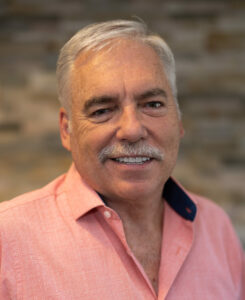 Wesley has practiced in the financial planning industry since 1984, specializing in retirement planning strategies which integrates with our complete wealth management. He is a Registered Financial Planner (R.F.P) and a Certified Financial Planner™ (CFP). Wesley leads a team of financial strategists at HSI to identify the goals and objectives of the client in order to meet pre-retirement and retirement planning needs. He is the author of KNOW YOU CAN. No More Excuses How to Become Financially Fit in 90 Days.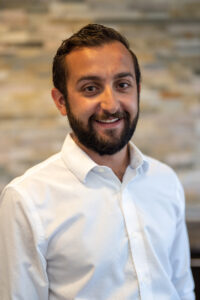 Devon has been with HSI Financial Group for 5 years and is a Certified Financial Planner (CFP).  His educational background in Business Management is an asset in helping our clients achieve their lifestyle and financial goals by developing and monitoring an ideal financial plan that fits their needs.
RSVP Here
Intended for attendees over 45 years of age
HSI WILL CONTACT YOU TO CONFIRM YOUR RESERVATION.
* BY CLICKING SUBMIT YOU AUTHORIZE HSI FINANCIAL GROUP TO CONTACT YOU AT THE PROVIDED INFORMATION.